In Nigeria today, everyone seems to see themselves as a medical expert with their easy access to Google for every kind of symptom they might experience, and women especially are known to try so many different kinds of self-care methods to clean their vagina.
From slapping on yogurt to their vaginas with the belief that it could help to cure a yeast infection to using cucumbers to clean their vagina and even refusing to attend smear tests for fear of the look and smell of their vagina.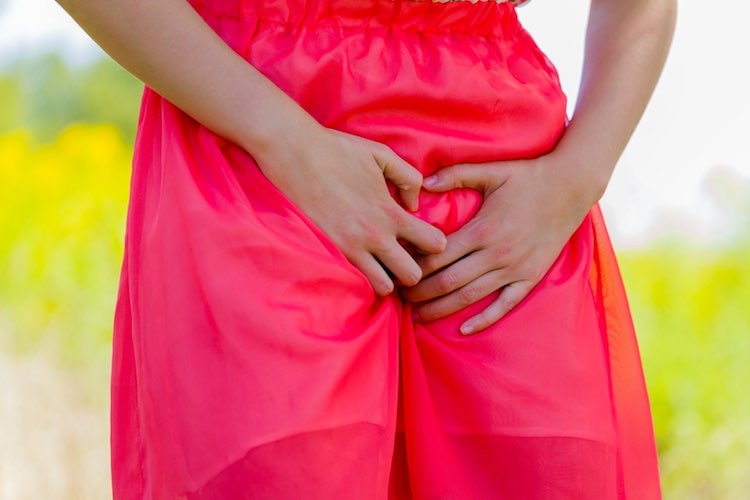 While the intent behind these self-care myths might be good, let's take a look at some of the actions that are causing more harm than good and myths surrounding them that have now been debunked.
1. YOGURT AND YEAST INFECTIONS
Quite often women would dab a bit of yogurt on their privates with the aim of treating a yeast infection caused by an overgrowth of yeast in the vagina. This self-care method has long been considered as a potentially effective treatment owing to the yogurt containing probiotics and good bacteria.
This may sound like it makes sense, but the truth is that the species of lactobacilli in yogurt are quite different from those that are good for your privates when added directly. On the other hand, consuming unsweetened yogurt orally may help to manage the symptoms of a yeast infection.
If you have a yeast infection, you may need antifungal medications recommended by your doctor or pharmacist to effectively treat it.
2. USING CUCUMBERS
Some women do something called the cucumber cleanse which involves inserting and twisting the cucumber in the vagina for about 20 minutes until it begins to feel warm. However, gynecologists have warned that doing this increases your chances of contracting and spreading infections like gonorrhea.VAGINA SELF-CARE METHODS.
3. USING FRUITS AND VEGGIES
Interestingly, some women feel that using fruits like bananas and strawberries are a good way of spicing things, but what you are really doing is putting your vagina at the mercy of unhealthy bacteria. Regardless of how many times you feel you've washed the fruit clean, it might not upset your stomach, but it will certainly upset your privates.
Putting vegetables in your vagina for the sake of their pesticide content is only asking to rot your vagina. So no, fruits and veggies are not recommended for vagina self-care.
4. CHOCOLATES
Some women have used chocolates to tease during sex because it makes the vagina taste "sweet" but while you may feel sexy right then, you are also inviting a yeast infection. Sugar causes pH imbalance in the vagina and when there's an imbalance, fungi thrive even better.VAGINA SELF-CARE METHODS.
5. IF IT ITCHES, IT'S A YEAST INFECTION
You might be one of those women that thinks, once you have an itch down there, it's a yeast infection. But the truth is, sometimes it isn't. Sometimes your vagina might itch because of an irritation from changes in your hormones, bacterial infections, STDs or even some of the items listed above.
Check out 7 Tips To Keep Your Vagina Young
If your symptoms persist, instead of relying on these so-called home remedies, consult your doctor.
6. DOUCHES AND SPRAYS
Beauty companies will swear by their vaginal wipes and intimate sprays being mild enough for cleaning the vagina. What they don't mention is that these products make it easier for you to get infected because they often contain chemicals that dry out and irritate your vagina resulting in tears that virus and bacteria can pass through.VAGINA SELF-CARE METHODS.
7. LUBE
Vaseline is one of the most common oil-based lubes used by women across Nigeria. Some use it for lubrication, others use it to "clean" the vagina after sex. What you don't know is that it is difficult to completely wash out oil-based lubes from the vagina which makes it a bacteria breeding ground.
8. HAIR REMOVAL CREAMS
It is a popular belief that if your privates are hairless, it means they are clean. All this, thanks to hair removal creams. What you don't know is that some hair removal creams are too harsh to be used on or near the vagina and can result in bumps, itching and even infection.
9. VITAMIN E
Some women have surprisingly used vitamin E oil as a natural moisturizer and vagina strengthener but what actually happens is that it breaks down latex condoms resulting in an increased chance of allergies and an unwanted pregnancy.
10. STEAMING
Did you know some women use steam as a supposedly safe way of cleaning the vagina? They would sit on a special chair over a steaming herbal mix containing lemon. However, doctors have noted that increasing the temperatures down there only encourages the growth of fungi.
11. SCENTED ITEMS
There's a popular belief that using scented soaps, condoms and toilet paper helps your vagina to stay cleaner and smell fresher. However, many women not only react to these scented items but they also find that using non-scented products helped their vagina self-clean properly.
12. TAMPONS DIPPED IN ALCOHOL
Are you surprised? Yep, some women dip their tampons in alcohol thinking to sterilize their vagina. Unfortunately, all the alcohol does is damage the walls of the vagina.
13. APPLE CIDER VINEGAR
One thing people don't understand is that the pH of the vagina is controlled by the healthy bacteria in it. Completely misunderstanding this is what led to the use of apple cider vinegar for cleansing the vagina. Apple cider is made up of the same pH as the acid in your stomach. Normally, the pH is your blood is controlled by your lungs and your kidney and not by the food that you eat. So thinking that pouring apple cider in your vagina would help you clean is absolutely ridiculous because the vagina is unable to regulate pH the way the appropriate organs can.
Your vagina is a self-cleaning organ, so using just water down there is enough to keep you fresh and clean. If you feel there's something wrong down there, always consult your doctor.