Michael Jordan is now a billionaire. Jordan made $US90 million in salary throughout his NBA career.
Now, Jordan reportedly still makes $US100 million a year on his Nike brand, and owns the Charolette Hornets, valued at $US725 million.
Forbes put out its annual Billionaires list on Monday and the billionaires of the sports world aren't out there on the field, they're the ones behind the scenes.
Net Worth: $US1 billion
Age: 52
2015 is Michael Jordan's first year on the Forbes Billionaires List. Jordan still makes $US100 million a year on his Nike brand shoes, and also owns the NBA's Charlotte Hornets. During his time playing in the NBA, Jordan made $US90 million in total salary.

#18 JOHN HENRY
Net worth: $US1.6 billion
Age: 55
John Henry bought the Red Sox in 2002, he also owns Liverpool FC. Henry made his fortune from his hedge fund J.W. Henry and Company.

#17 JIM IRSAY
Net worth: $US1.8 billion
Age: 55
Jim Irsay owns the Indianapolis Colts.
Irsay is known for purchasing Jack Kerouac's 'On the Road,' original manuscript in 2001 for $US2.4 million.

V#16 ROBERT PERA
Net Worth: $US2 billion
Age: 36
Robert Pera owns the Memphis Grizzlies. Pera became a billionaire when Ubiquiti Networks, a tech company he founded, IPOed in 2011.

#15 ROBERT MCNAIR
Net worth: $US2.4 billion
Age: 78
Robert McNair is responsible for bringing the NFL back to Houston. McNair brought the Texans to Houston in 2002. The Texans are worth $US1.85 billion, according to Forbes.
McNair sold Cogen Technologies to Enron for $US1.5 billion just before the tech bubble.

#14 ARTHUR BLANK
Net worth: $US2.5 billion
Age: 72
Arthur Blank is the founder of Home Depot. Blank also owns the Atlanta Falcons.
The Falcons are worth $US1.125 billion, and Blank purchased the team for $US545 million.

#13 STEPHEN BISCIOTTI
Net worth: $US2.7 billion
Age: 54
Stephen Bisciotti owns the Baltimore Ravens, he bought controlling interest of the football team in 2004. Bisciotti made his fortune founding an engineering staffing firm called Aerotek, now called Allegis Group.

#12 MARK CUBAN
Net worth: $US3 billion
Age: 56
Mark Cuban is the owner of the Dallas Mavericks. He's also one of the judges on ABC's Shark Tank.
Cuban made his fortune in 1999 when he and his business partner Todd Wagner sold Broadcast.com for $US5.7 billion to Yahoo!.

#11 DARYL KATZ
Net worth: $US3.3 billion
Age: 53
Daryl Katz is the owner of the Edmonton Oilers, an NHL team based in Edmonton, Canada. Katz built his fortune after buying thousands of 'distressed drug stores' in Canada in the 90s, and then selling a large portion of the stores for $US1 billion.
#10 BERNIE ECCLESTONE (AND FAMILY)
Net Worth: $US3.9 billion
Age: 84
Bernie Ecclestone owns 5.3% of Formula One, an elite car racing league in the U.K. Ecclestone turned Formula One into a popular sport across the globe.
Much of his fortune is sitting in trust funds for his daughters Petra and Tamara.

#9 JERRY JONES
Net worth: $US4.2 billion
Age: 72
Jerry Jones has been the owner of the Dallas Cowboys since 1989. The Cowboys are the most valuable sports team in the United States worth $US3.2 billion. After making a fortune in the 1970's in natural gas, Jones bought the cowboys for just $US150 million in 1989.
He also owns the Cowboys' stadium.
#8 ROBERT KRAFT
Net worth: $US4.3 billion
Age: 73
Robert Kraft bought the New England Patriots in 1995 for $US172 million.
Kraft is also the Chairman and CEO of The Kraft Group, which owns real estate, paper companies, and the New England Revolution.

#7 STANLEY KROENKE
Net worth: $US6.3 billion
Age: 67
Stanley Kroenke is all over the place when it comes to sports team ownership. Kroenke owns the Denver Nuggets, the Colorado Avalanche, the St. Louis Rams, and Premier League soccer club Arsenal.
Kroenke's Rams could be moving to Los Angeles in the near future

#6 MICKY ARISON
Net Worth: $US7.1 billion
Age: 65
Micky Arison is the former CEO of Carnival Cruise Lines. Arison also owns the Miami Heat.


#5 DMITRY RYBOLOVLEV
Net Worth: $US8.5 billion
Age: 48
Rybolovlev, who owns AS Monaco FC, made his fortune by investing in Russia's 'largest producer of potassium fertilizers,' according to Forbes. In 2014 Rybolovlev and his wife divorced and a judge awarded his ex-wife $US4.5 billion. Rybolovlev is appealing.


#4 ROMAN ABRAMOVICH
Net Worth: $US9.1 billion
Age: 48
Roman Abramovich owns English Premier League team Chelsea F.C. Chelsea is in first place in the EPL this season. The Russian billionaire made most of his money from steel.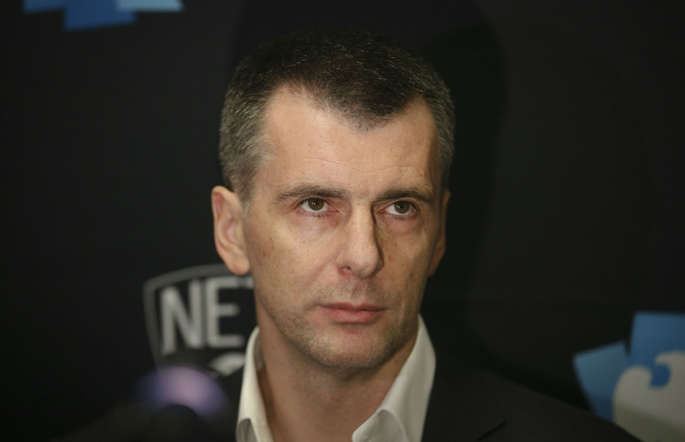 #3 MIKHAIL PROKHOROV
Net Worth: $US9.9 billion
Age: 49
Mikhail Prokhorov, a Russian politician, owns the Brooklyn Nets but rumours have circulated that he is looking to sell the team. If Prokhorov does sell the team, he could make a killing as people are estimating the team is worth between $US1.3 and 2.7 billion.
#2 PAUL ALLEN
Net Worth: $US17.5 billion
Age: 62
Paul Allen has a stronghold on professional sports in the Pacific Northwest. Allen owns the Seattle Seahawks (NFL), the Portland Trailblazers (NBA), and the Seattle Sounders (MLS).
Allen's Seahawks won their first Super Bowl in 2014, and made their second appearance in 2015, losing to the Patriots.


#1 STEVE BALLMER
Net Worth: $US21.5 billion
Age: 58
Former CEO of Microsoft Steve Ballmer bought the L.A. Clippers in 2014 for a record $US2 billion. The eccentric billionaire is known for going absolutely nuts cheering at games.
ARTHUR BLANK
,
BERNIE ECCLESTONE
,
Charolette Hornets
,
DARYL KATZ
,
DMITRY RYBOLOVLEV
,
JERRY JONES
,
JIM IRSAY
,
JOHN HENRY
,
MARK CUBAN
,
Michael Jordan
,
MICKY ARISON
,
MIKHAIL PROKHOROV
,
PAUL ALLEN
,
ROBERT KRAFT
,
ROBERT MCNAIR
,
ROBERT PERA
,
ROMAN ABRAMOVICH
,
STANLEY KROENKE
,
STEPHEN BISCIOTTI
,
STEVE BALLMER