Why let your Weekend go by devoid of laughing out loud, screaming from horror, crying tears of joy, feeling soft inside and achieving all these mixed emotions at the cinemas?With 2 new movies showing up in the cinemas near you – Drama/Romance Nollywood movie "Dazzling Mirage" & Comedy/Drama movie "The Humbling" – there's no reason why this weekend has to be unexciting. Get tickets ow at Tripican.com.Here are some other movies showing this week Enjoy!Feature Movie: Dazzling Mirage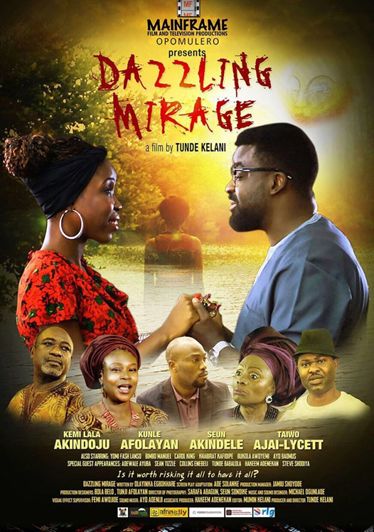 Genre: Drama, Romance
Starring: Kunle Afolayan, Yomi Fash-Lanso, Bimbo Manuel, Adewale Ayuba
Synopsis: Dazzling Mirage is a movie and a movement. It aims to help raise awareness about the sickle cell condition and to help people make better informed decisions.The movie is a love story marked by acts of betrayal and loyalty as in the life of a sickle cell sufferer.