Nigerian Doctor named Anenga Ushakuma has stated in a recent post that if ever it happens that his wife gets to kill him, she should be allowed to live and take care of his children instead of killing her as well.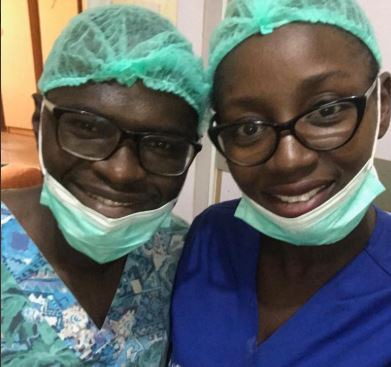 The Nigerian Doctor made the strange demand on social media. According to the Nigerian Doctor, he maintained that he is aware his wife will never kill him but if in any case that happens, the court should use the statement he made on the tweet as evidence. She shouldn't be killed.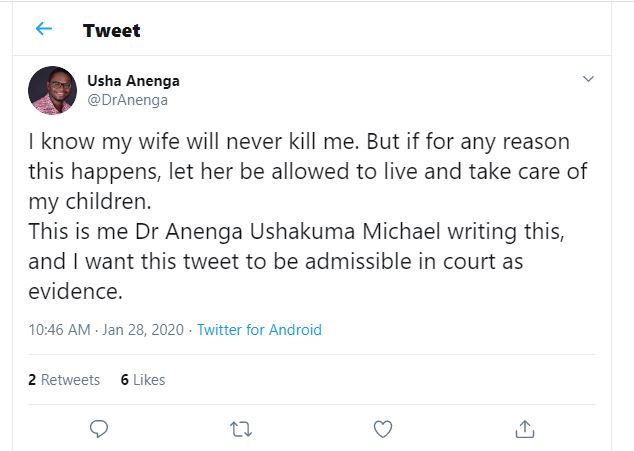 This is coming barely 24 hours after it was reported that an Abuja High Court sentenced Maryam Sanda to death by hanging. Maryam was the lady who stabbed her husband to death.
Her husband, Bilyaminu who is the deceased is the son of Haliru Bello, former chairman of the People's Democratic Party (PDP).
The aforementioned statement by Dr Anenga has opened up conversations on social media with peeps airing their views on the controversial post.
What's your take on this? Share your opinions in the comment section belowFacebookT