Six award-winning actresses, Taraji P. Henson, Viola Davis, Lizzy Caplan, Maggie Gyllenhaal, Jessica Lange and Ruth Wilson – are seated at The Hollywood Reporter's Roundtable and they talk about everything they have had to face as women, as aging actresses, as women of colour, as not-so-skinny women and more through their journey in Hollywood.
Read excerpts below.
Taraji P. Henson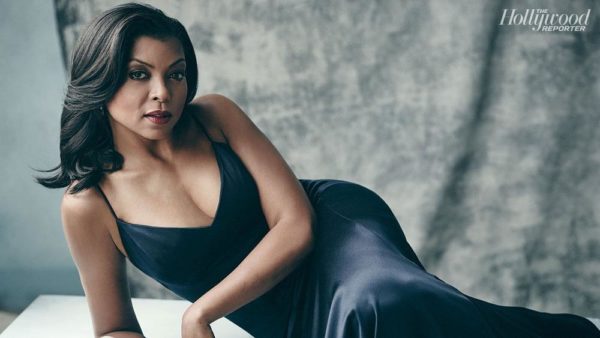 On Cookie Lyon becoming Iconic: I hate that b*. She's stolen my identity! (Laughter.) My friends don't want to talk to me unless it's about Cookie. Cookie scared the hell out of me. Just before I got the role, I'd said, "F— it all, I'm going back to theater." I felt lazy and like I needed to sharpen the tools. So I did theater at The Pasadena Playhouse. Then my manager said,"You have to read this script." I'm like, "Hip-hop? Oh my God, what are they trying to do? Fox is going to pick this up? This isn't HBO?" And then I got nervous and started pacing the floor. "Oh my God, Cookie is bigger than life. You will love her or hate her." Empire has forced people to have conversa – tions that they were afraid to have. And that is what art is supposed to do. I just didn't know it was going to shake things up this much! (Laughs.)
On improvising with Cookie lines: A lot of people think those came from a woman I know, but actually Cookie is based on my dad. You either loved him or you hated him because he was always speaking truth. The one line I said in the show about someone's hair smell – ing like "goat ass" was his. Once I didn't wash my hair for two weeks because it kept the curl better when it was dirty. We were on a public bus, and he grabbed my head and asked, "Why does your head smell like goat ass?" in front of everybody. I learned the lesson. I washed my hair. Thanks, Dad. See, everything happens in life for a reason.
On considering quitting acting: High school was the only time I ever can remember [thinking about] quitting. I auditioned for Duke Ellington School of the Arts in Washington, D.C., and didn't get accepted. At that age, their word was law. It meant I couldn't act! So I went to college to be an electrical engineer. I don't know why I did that — I still count on my fingers, and I failed calculus with flying colors. But then I rerouted my life — enrolled at Howard University, took up theater and studied the craft. I felt like I was armored enough to come out to Hollywood. And I knew that I would get told "no" a million times.
Viola Davis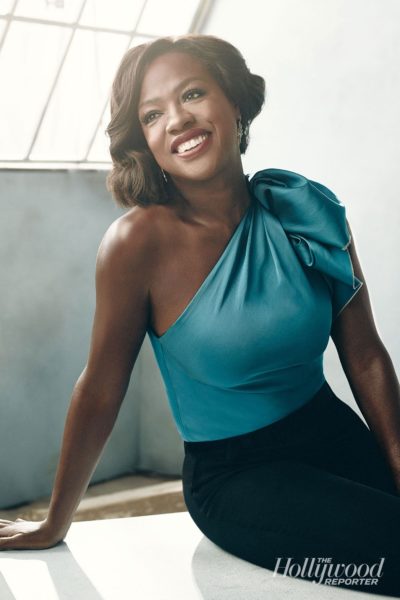 On playing the sexy Annalise Keating: There was absolutely no precedent for it. I had never seen a 49-year-old, dark-skinned woman who is not a size 2 be a sexualized role in TV or film. I'm a sexual woman, but nothing in my career has ever identified me as a sexualized woman. I was the prototype of the "mommified" role. Then all of a sudden, this part came, and fear would be an understatement. When I saw myself for the first time in the pilot episode, I was mortified. I saw the fake eyelashes and, "Are you kidding me? Who is going to believe this?" And then I thought: "OK, this is your moment to not typecast yourself, to play a woman who is sexualized and do your investigative work to find out who this woman is and put a real woman on TV who's smack-dab in the midst of this pop fiction.
On nudity in Hollywood: It's courageous because even when you see sex scenes in the theater, it's like, "OK, she's been to the gym four times today." I refuse to drink a smoothie for breakfast to get down to a size 2. It's just not going to happen with me. I've done a couple of sex scenes in How to Get Away With Murder, even one where was I thrown up against the wall, and I'm like, "I really don't want to get thrown up against the wall anymore." I threw my back out! (Laughter.) I had to just allow myself to be uncomfortable. I'm not going to stand in front of a mirror, or else Viola will kick in and go, "OK, my titties are saggy and I have stretch marks.
On considering quitting acting: I felt that way before I even started. I didn't know how to get into the business. The only thing I had was a desire, and people thought I had talent. But then what? How do you get a job? How do you audi – tion? I didn't come from people who could pay my bills. So I dove in. When your passion and drive are bigger than your fears, you just dive. I've been on my last.