Seriously this is so inspiring and i am personally giving this old mama a big kudos and a hearty congratulation for her latest achievement even though she is old….
Doreetha Daniels achieved her dream of graduating from college after receiving her associates degree from the College of the Canyons in Santa Clarita, California, Necolebitchie reports.
Daniels first started taking classes in 2009 and set a goal to get her degree before she turned 100.
In addition to achieving this goal, the great-grandmother broke the record as the school's oldest graduate since the college first opened 45 years ago.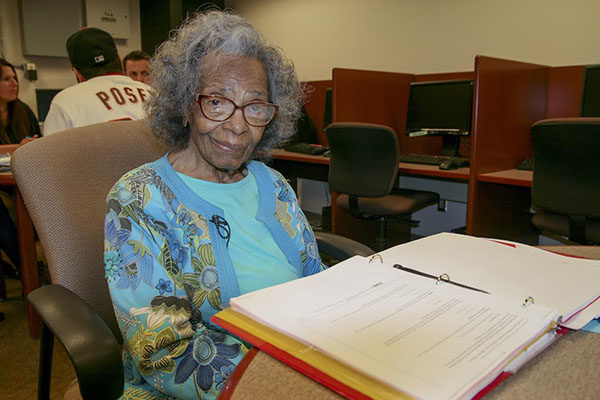 ***
Naijabigtimers its never too late to accomplish your goals. Try again today!
Photo Credit: Necolebitchie